The 34-Point Email Marketing Checklist
Posted on Thursday, November 2, 2017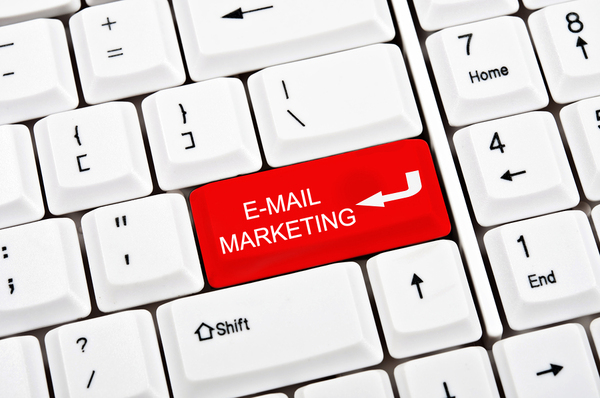 Before you hit the button, know what you are sending.
There is a lot riding on your email marketing campaigns. One small error in your campaign can be noticed by potentially thousands of customers, making your brand look less than competent.
Using an organized, thorough email marketing checklist helps you avoid embarrassment and ensures that your message is received well. Here is a quick list of points to check with every email campaign you deploy.
Contacts
1. Ensure your contact list has been fully updated to:
Include all leads
Remove unsubscribed users
Have any dead inboxes removed
2. All proper names are correctly capitalized.
3. All bad values have been deleted (no "Dear [%NAME!] in your emails!).
4. You have segmented your lists properly, so you are sending the right email to the right users.
5. Your team has been notified that the campaign is being deployed.
Timing
6. It is confirmed with all other stakeholders you will not be launching any other campaigns toward this segment simultaneously.
7. If there are other campaigns that cannot be delayed, overlap lists with the other campaign and suppress sends so you are not bombarding customers.
8. Budget some time between uploading and sending in order to make last-minute corrections. There will be typos, so give yourself time to find them.
9. Check time zones to ensure emails arrive at the correct time.
Subject Line And Other Metadata
10. Check subject line for typos.
11. Update preheader, and check for typos.
12. Check footer and ensure all information is up-to-date.
13. Test social icons and ensure they lead to the correct accounts.
14. Check that your unsubscribe link is included and easy to find.
15. Update permissions reminder, as needed.
Body
16. Check against company style guide, if it is available.
17. Check for typos and grammatical errors.
18. Check readability. Does it flow? Does it achieve the feel for which you are aiming?
19. Check links to ensure they connect to the proper sites.
Images
20. Check any links for functionality.
21. Check for alt text and look for typos.
Before you deploy, check your message!
Headlines
22. Check for typos.
23. Check any links for functionality and correct links. Update as needed.
Background Images
24. Include a fallback color.
Testing
25. Send yourself the email and see if it functions correctly.
26. Test for both HTML and plain text.
27. Do a full quality check, including copy edit and link checks.
28. Test dynamic content.
29. Check your email in all popular email clients such as:
Gmail
Yahoo!
Hotmail
Outlook
30. Perform your A/B testing.
Final Check
31. Give your email one more pass. Check links, look for typos, do any last minute testing to check for errors, and anything else you can imagine.
Start The Campaign and Measure Results
32. Collect data as needed.
33. Make sure that you are following the metrics most useful to your business. Look for unusual trends and spikes in, for example, open rates, read rates, conversions, and unsubscribes.
34. Analyze data regularly and make adjustments where needed.
Of course, general checklists can only go so far. You should customize this list to best fit your needs. However, testing, copyediting, and double-checking should be built into every checklist. When you are putting together your customized list, keep your business first and remember that hard work pays off in email marketing. For more help with email marketing, sign up for Metasend.